The first day of SSIP!
The interns brought the participants from the Olympics Center to Showa's Global Lounge. The day started with a welcome speech by Nishikawa-sensei, who organized the Japan Studies portion of the program and has been looking forward to the student's arrival. It was followed by a brief orientation on the program led by CIE's Mitsuhiro Kurakata.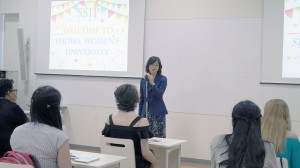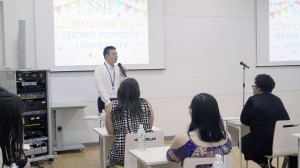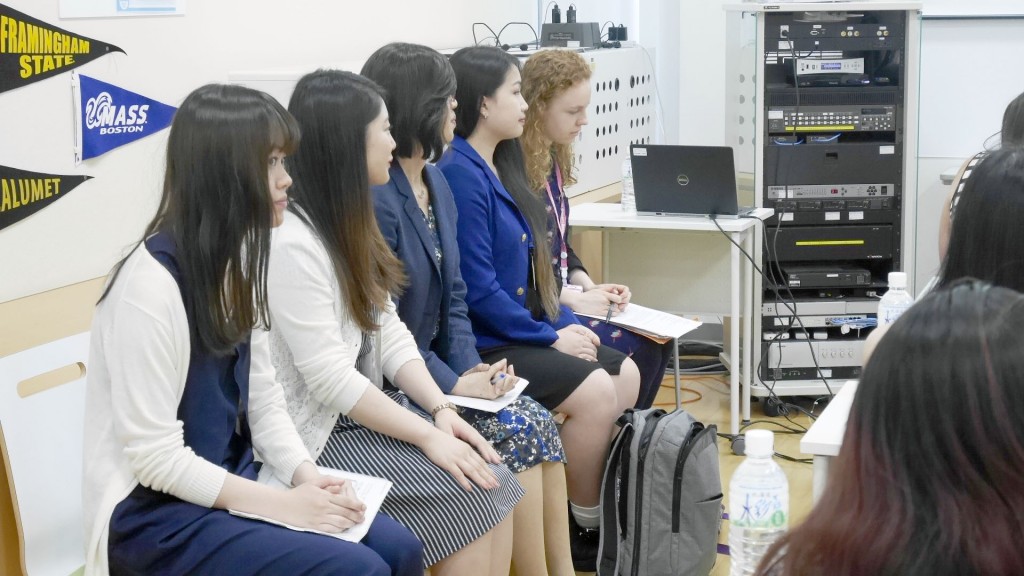 After a brief break, the Welcome Ceremony began with a warm speech from Showa University's Chancellor Bando. Throughout the ceremony, intern Alice Donnellan was a wonderful MC, introducing the participants, the interns, the Japanese participants, and the faculty and staff.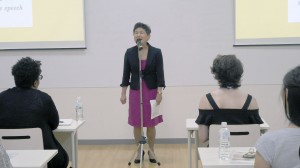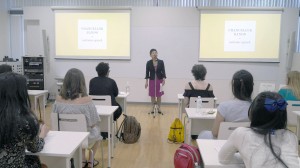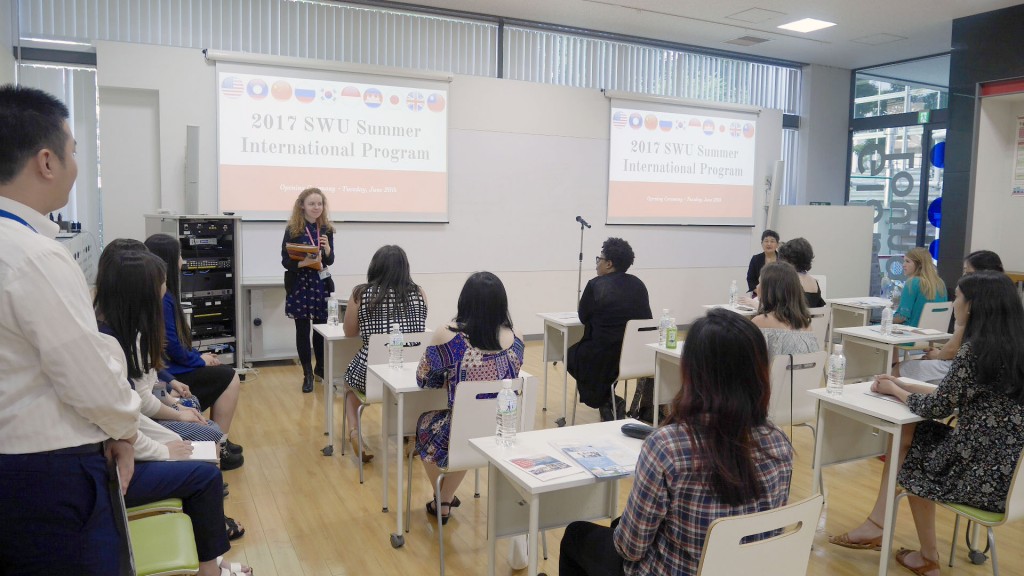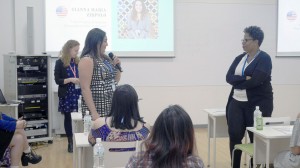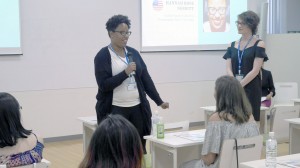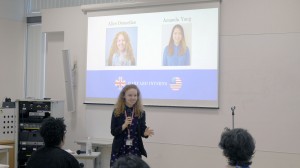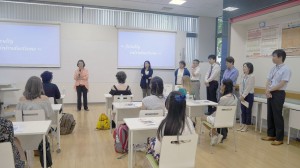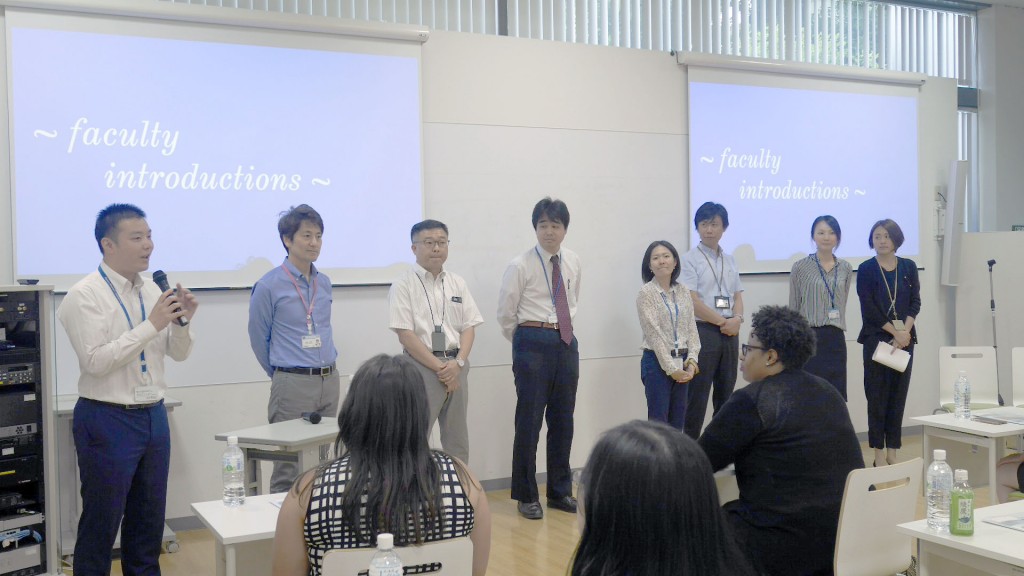 Luckily the weather was bright and sunny as the students split up into different groups to go on a campus tour led by Showa students.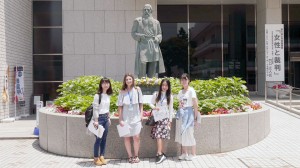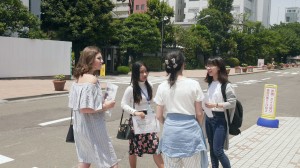 They returned to attend the welcoming party, also held in the Global Lounge, and were joined by many Showa students. Intern Misaki Kadowaki acted as an MC for the welcoming party, first inviting Chancellor Bando to hold a toast to celebrate the start of the program. The toast was followed by good food and great conversation, only pausing for a rousing performance by the Showa Koto Club. They performed the traditional Japanese tune "Sakura" and the ending theme from "Ponyo." Students were then invited to try playing the koto themselves.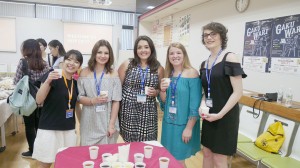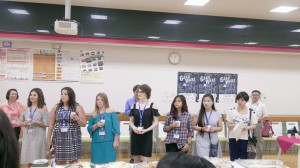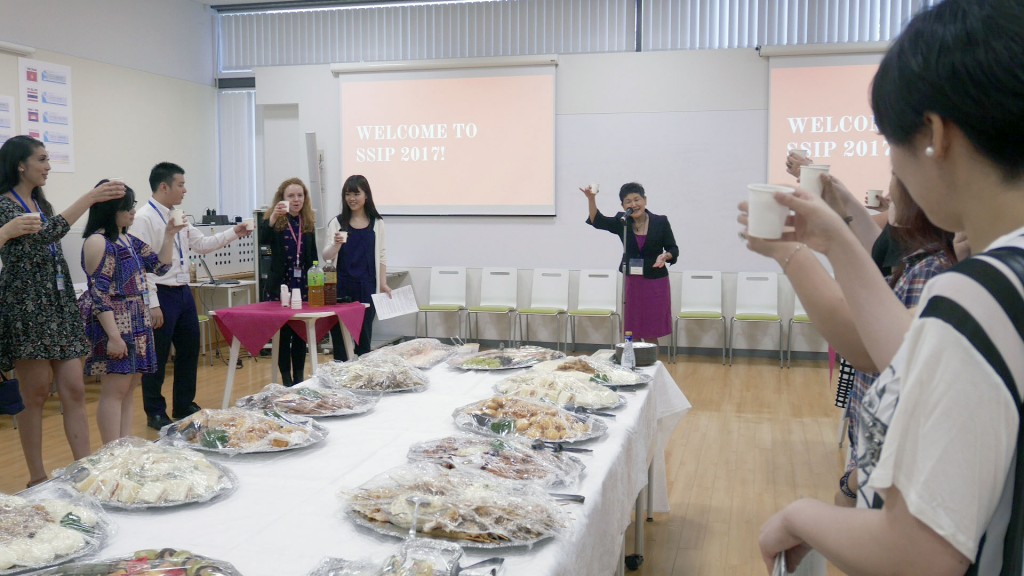 Everyone seemed to thoroughly enjoy themselves throughout the day, and it marked a great start to the program!