SWU Summer Program 2013(click here for details)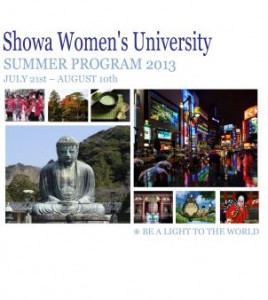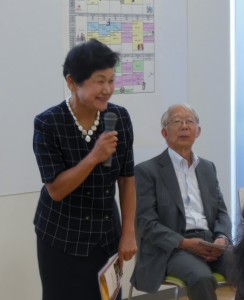 2013.7.22—The day began with self-introductions in the Global Lounge.
The 16 program participants were joined by members of the CIE staff, as well as several Showa Women's University professors and President Bando.
After opening remarks, the students participated in ice breakers in order to get to know each other in a fun and relaxed way. From there, the students broke into groups and took a tour of campus, led by Showa students.
For lunch, the students regrouped at Showa's affiliated elementary school, where they ate boxed lunches with elementary students and helped them practice English.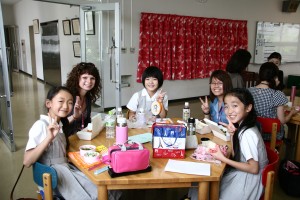 The day's afternoon activity was a walking tour of Shibuya and Harajuku. Students took pictures at the famous Hachiko statue, then walked through the hustle and bustle of upscale Shibuya. A peaceful walk through the woods in Yoyogi Park provided a nice contrast.
Finally, the students arrived at Harajuku, center of Japan's youth culture. Everyone was given the freedom to explore on their own — some bought souvenirs, some just looked, and some holed up in an air-conditioned café to take shelter from the summer heat.
The night's dinner was a lavish catered meal provided by Showa. After their day of adventure, students relaxed and shared stories and a meal together.