2013.8.5—Today's theme was pop culture.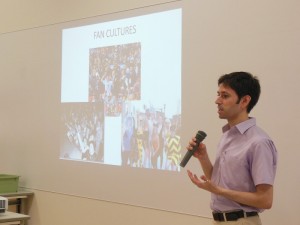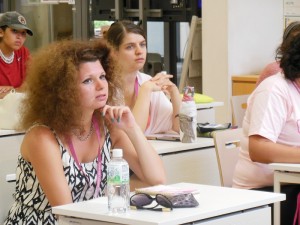 The day started with a guest lecture detailing the history of Japanese pop culture and its differences from both Western pop culture and Western perceptions of Japanese pop culture. The talk covered everything from anime to pop music.
One student told me that the lecture was her favorite part of the day, saying, "I liked that [the lecturer] asked very open-ended questions. It really engaged us."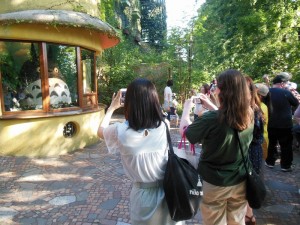 In the afternoon, students were taken to the Studio Ghibli Museum, which honors the work of one of Japan's most famous animators, Hayao Miyazaki.
The museum included concept sketches and storyboards from his films, exhibits about different animation styles, and even a movie theater that shows short films available only at the museum. Many students said that the museum visit was their favorite part of the day, with one student saying that the museum was so cute she wanted to work there herself.