SSIP18日目は、初等部へ行って児童と交流し午後から日本の経営について学びました。初等部では、いくつか授業を見学し一緒にランチを取りました。留学生は、工作の授業で初等部の児童がイスを作っていることにとても驚いていました!また、留学生の中でアートを専攻している学生が黒板にディズニーのキャラクターを描いたら初等部の児童の皆さんがとても喜んでくれたので、描いた留学生も嬉しそうでした(*^_^*)言葉があまり通じなくても、絵や音楽などでも交流出来るって素敵ですね♪
Visit to Showa Elementary School
Today, SSIP was able to tour Showa elementary school, which was one of the last Showa schools to be founded. We visited several grades and classes, including math, social studies, geography, english, music, art, and woodshop.The participants were very surprised by how talented the elementary students were, especially in woodshop, where they were making chairs. One international student said, "I don't think I could even make that!" In music class, we also got to see the big sibling program in action; sixth graders were helping kindergarteners play songs on their melodica. After looking at the classes, international students joined the elementary school students for lunch. Even though they were not fluent in English, the kids were still able to communicate and have fun with the SSIP participants! In one classroom, they gifted us a rendition of "Let It Go" completely in English!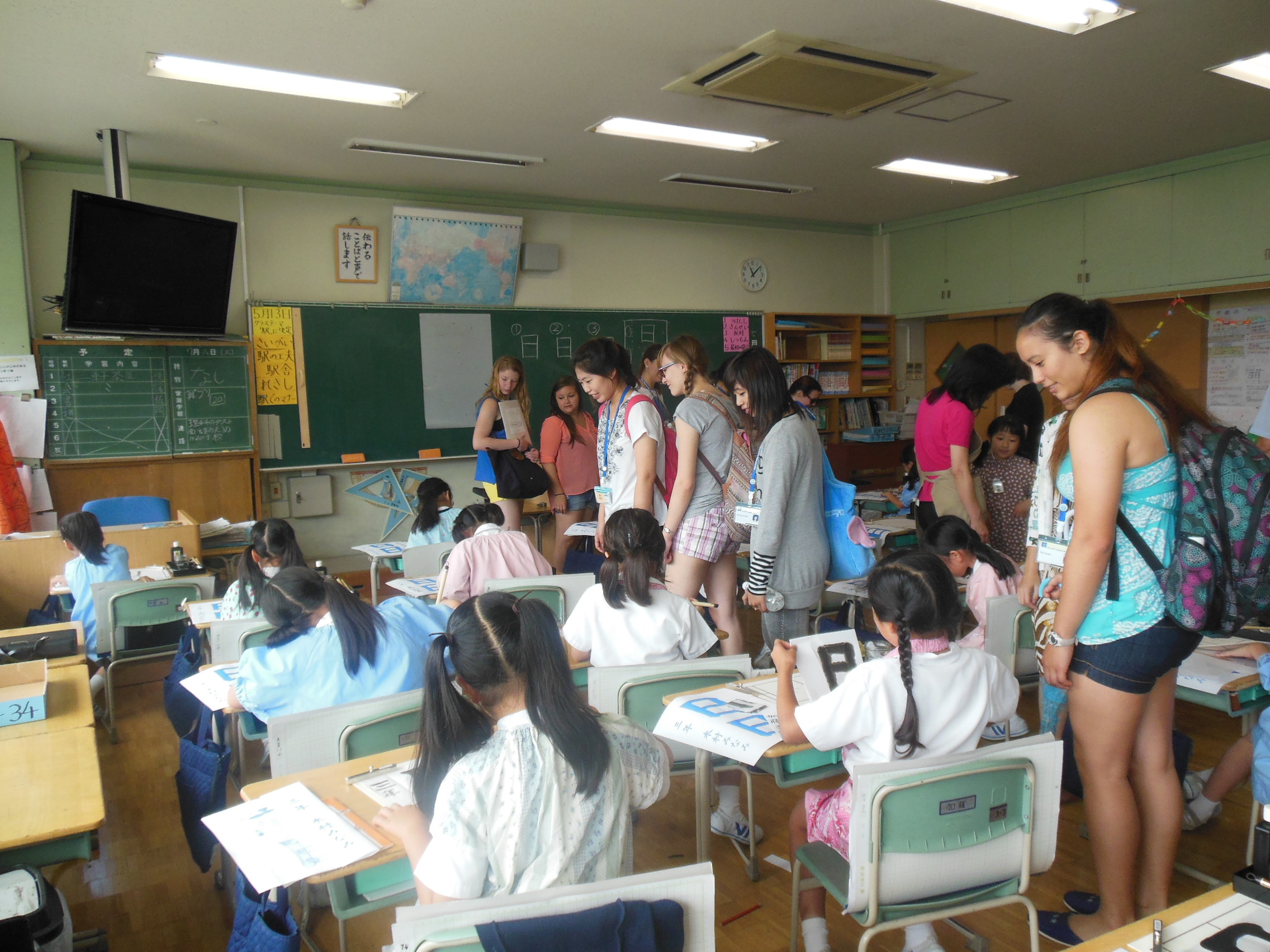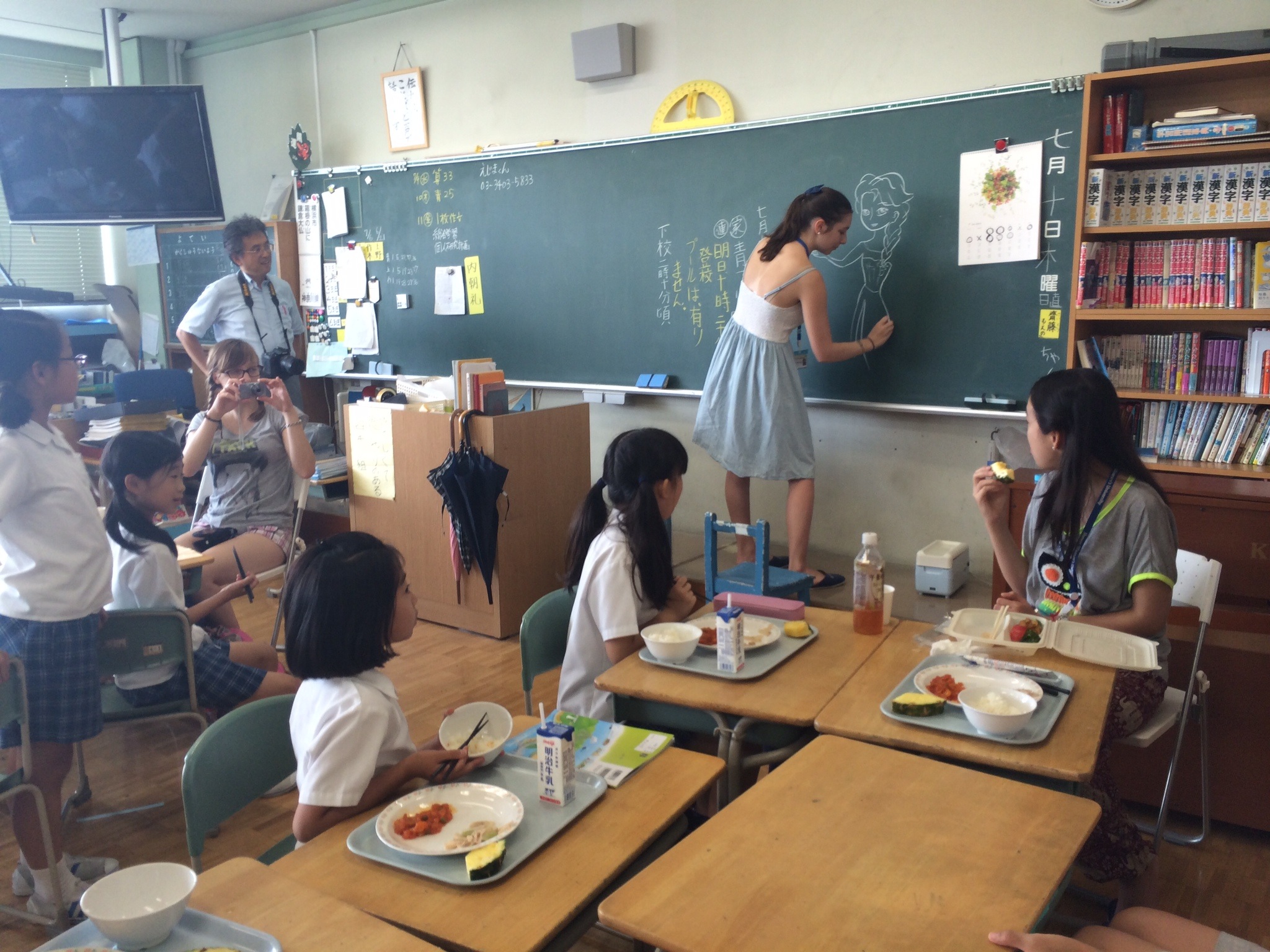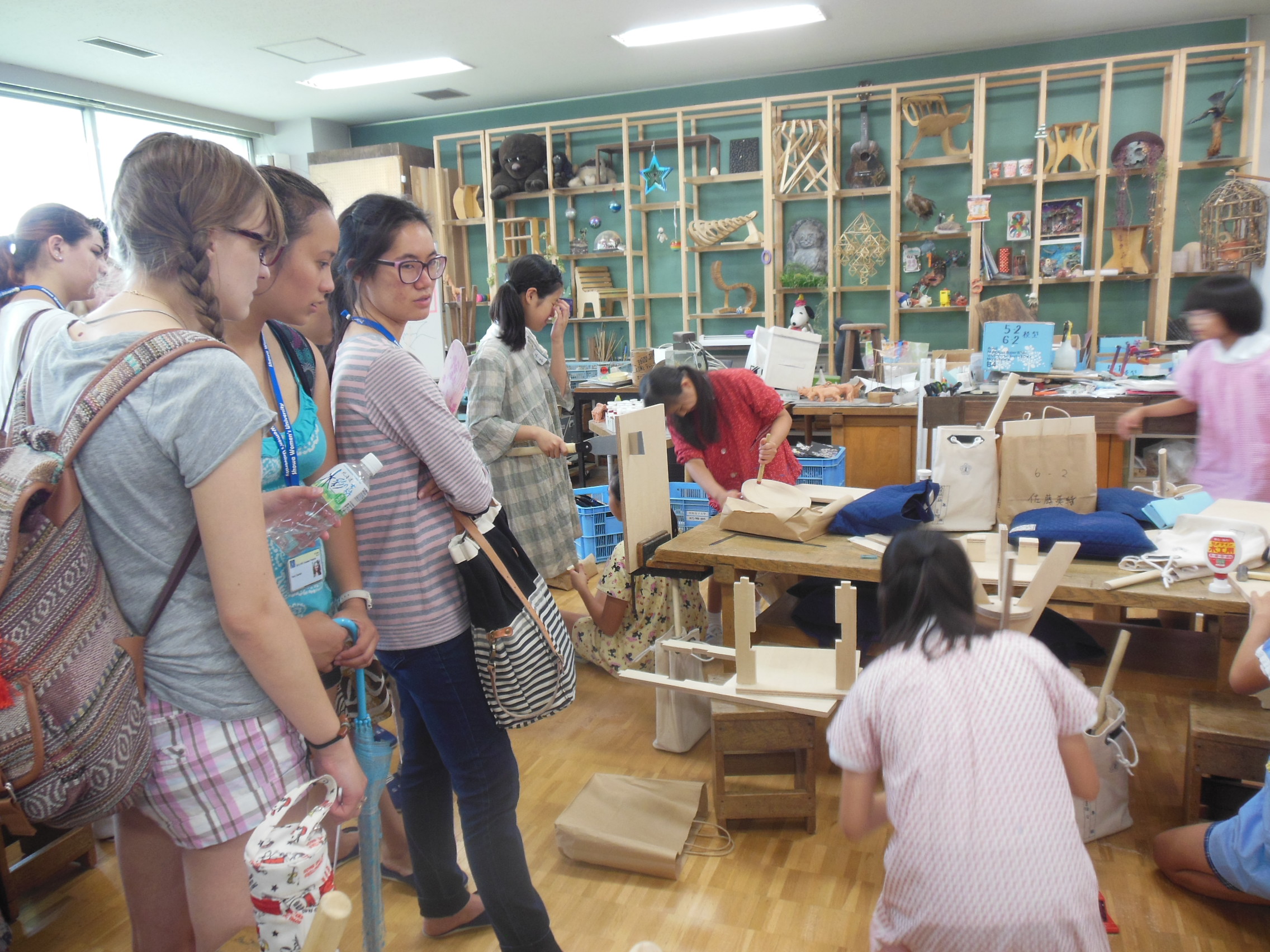 Japan Studies: Lecture⑪ Lecture on Japanese Business and Management
In the afternoon, we attended a lecture on Japanese business and management. Some Japanese students gave presentations to us about the readings Professor Kuhara had given, which were organized into the themes of Japan in the past, present, and future. The international students were able to learned a lot about the Japanese economy– both its strengths (such as its ability of "translative adaptation" and great geographic location) and current issues (such as its rigid corporate structure and latecomer status to globalization). Between the PowerPoint presentations, there was lengthy discussion about some of the questions the international students had. We actually ran over time with the lecture, but the students all went away pondering about Japanese business and management and what they can do as future employees and leaders to help end its stagnation.