On this cloudy day students were able to enjoy learning Japanese calligraphy in the morning and hearing about Japanese food culture in the afternoon.
In the morning, Showa's Utsugita-sensei (Yoshie Utsugita) gave a brief introduction on the history of calligraphy and its different styles in Japan.
She then proceeded to demonstrate how to write the character 「夏」(natsu; summer) in various styles, as well as demonstrating the basic character 「永」(ei; eternity).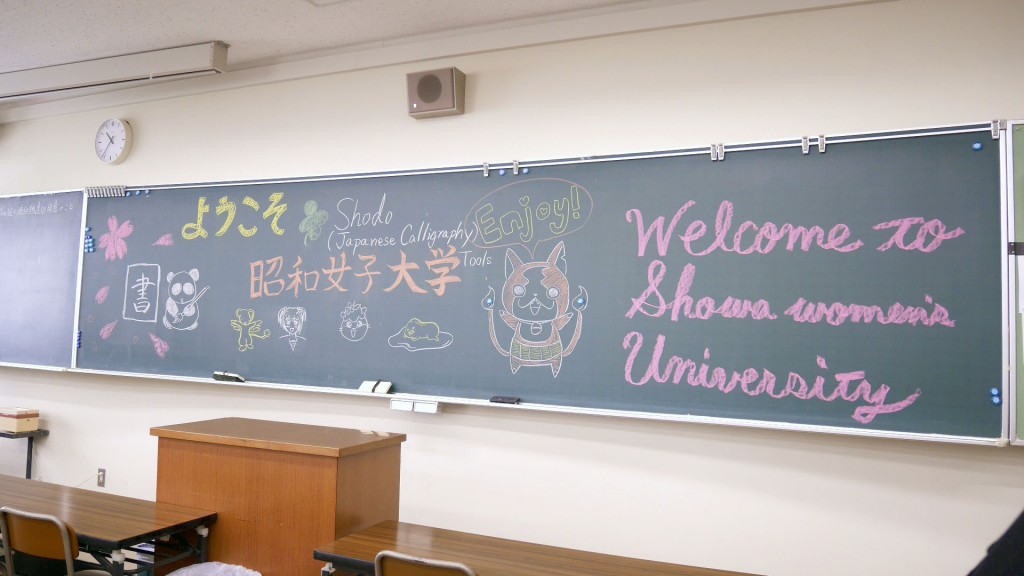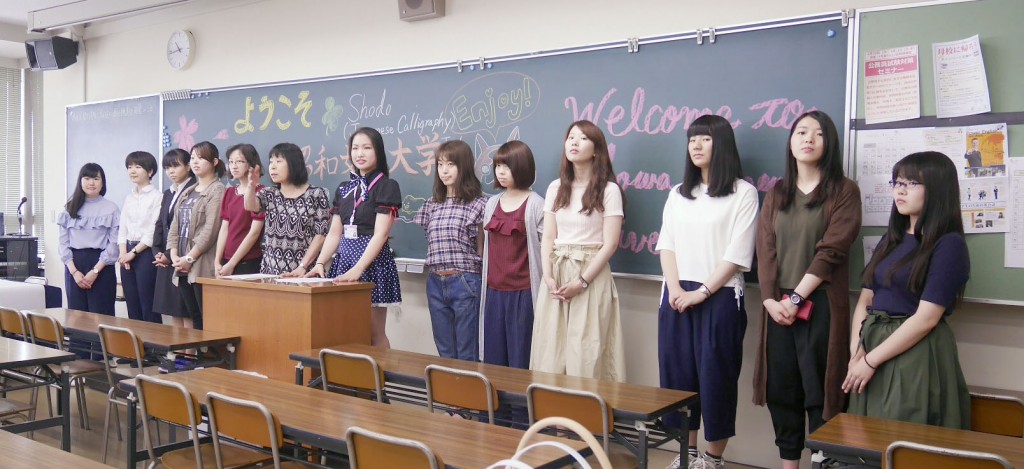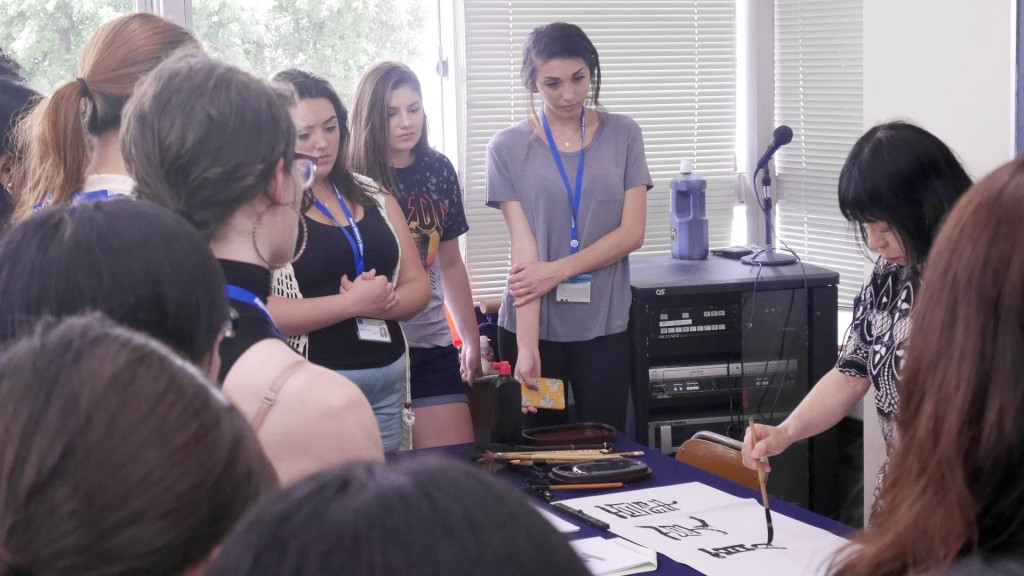 Students then began practicing Japanese calligraphy themselves, assisted by the Showa calligraphy club. At the end, everyone took a group photo with their polished finished pieces.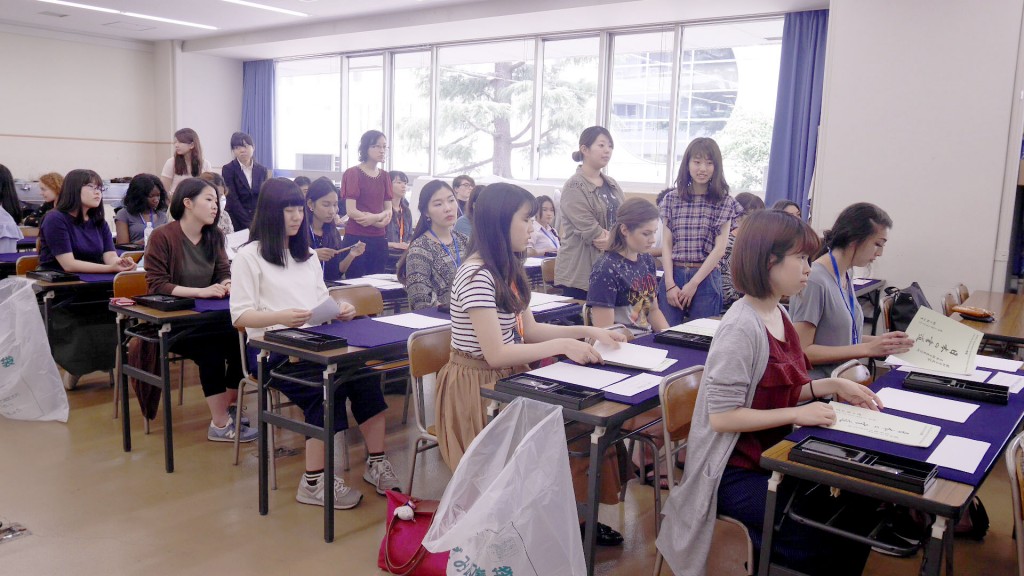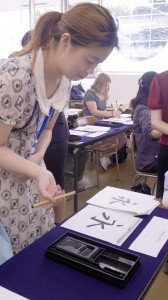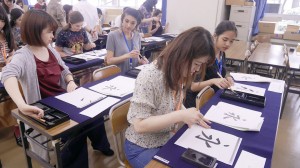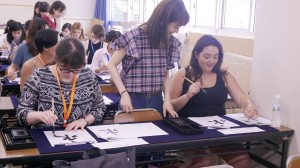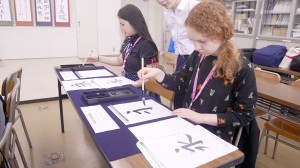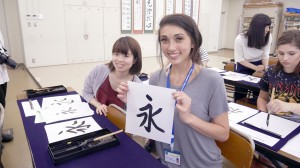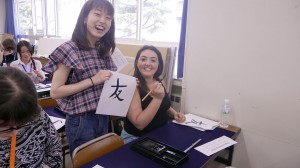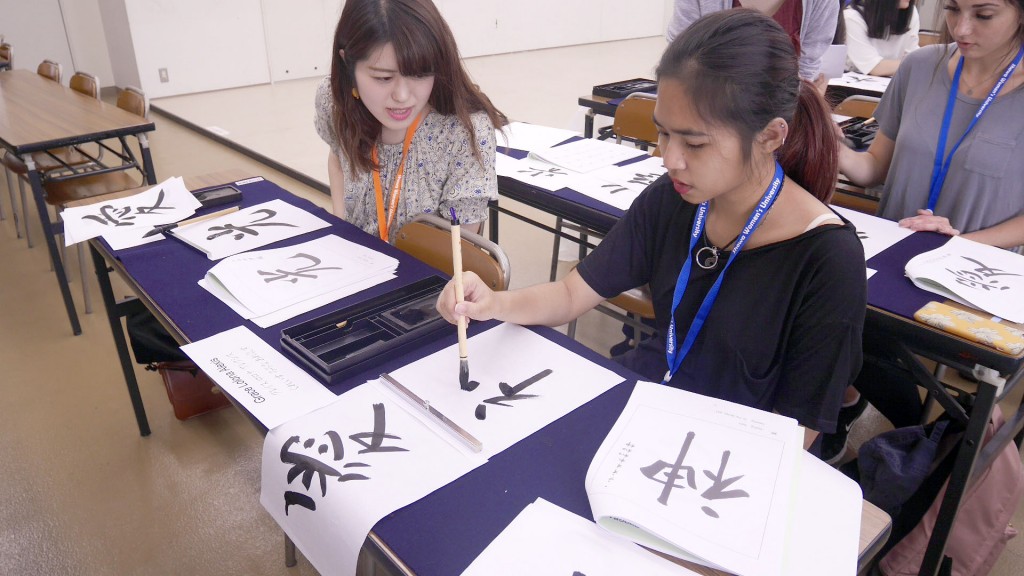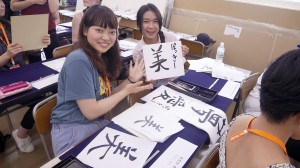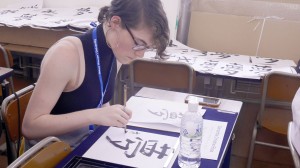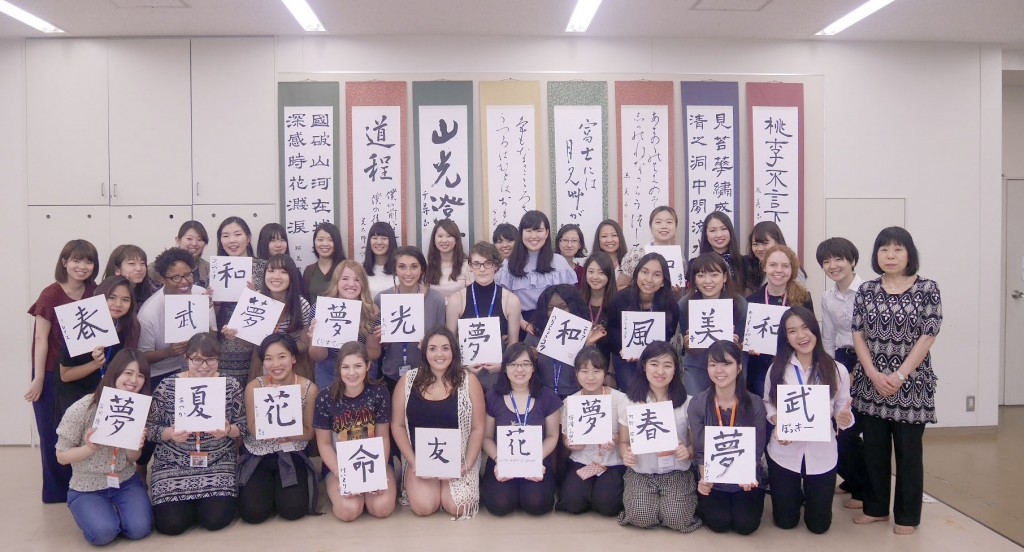 After a quick lunch break, all the students came together to attend a lecture led by Ash-sensei on Japanese food culture. He presented on topics such as Japanese alcohol, sushi, and bentos (box lunches). It's a good thing that everyone was able to have lunch first, or surely they would've gotten hungry because of the lecture!