Today was the first Japan Studies course of the program. Over the next few weeks, students will take classes on various aspects of Japanese culture, including the roles of Japanese women, Kabuki theater, Japanese religion, and more. We began this Japan Studies curriculum with a course on Japanese calligraphy, led by Lecturer Yoshie Utsugita. Utsugita-sensei taught the class in Japanese, so two of the interns (Jen and Emiri) translated for her. However, the language barrier was of no consequence as she spoke to them with her hands, sharing her well-practiced craft.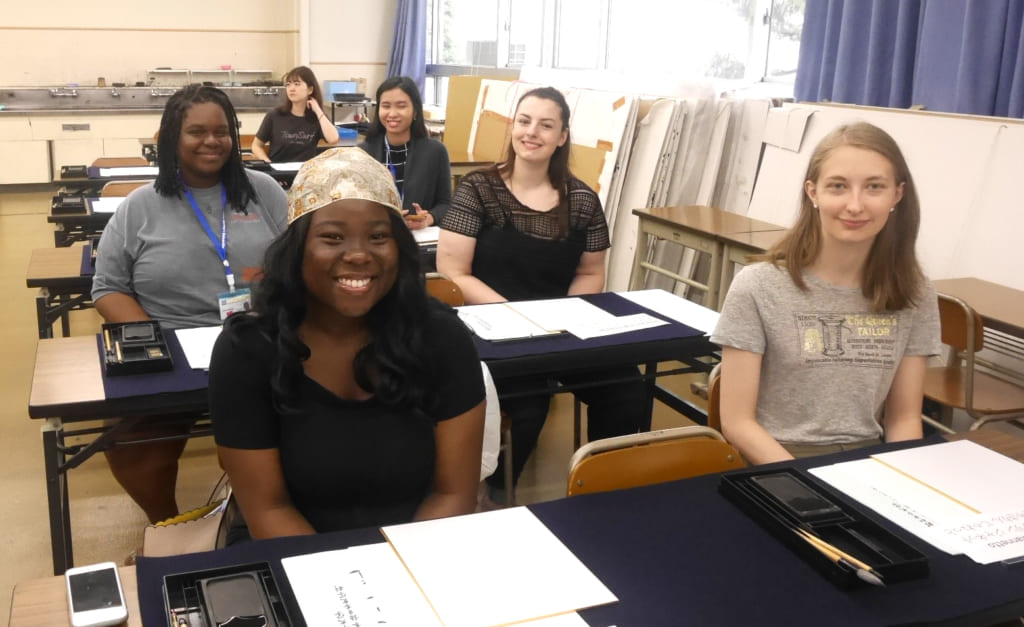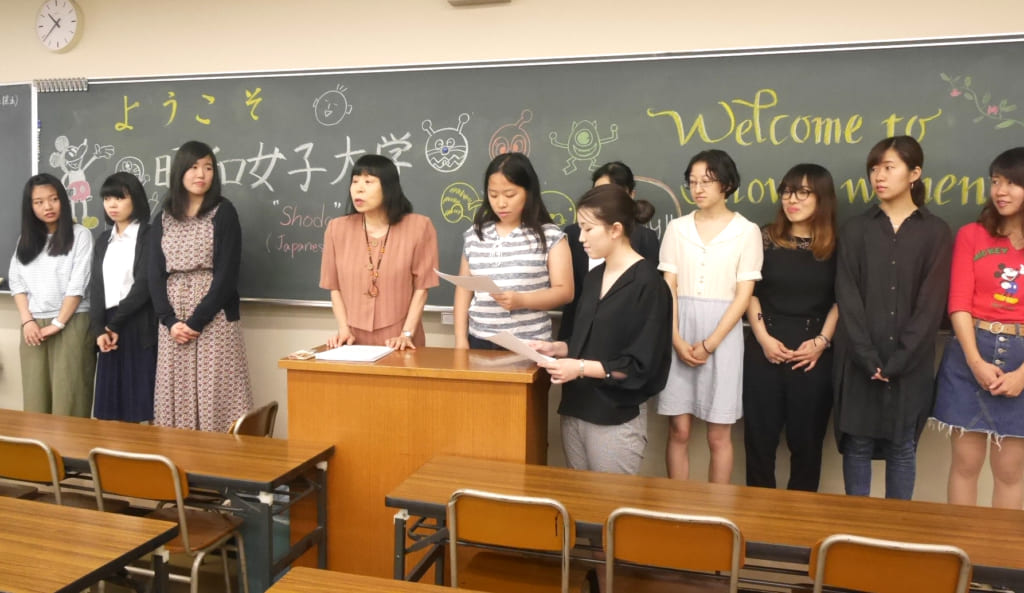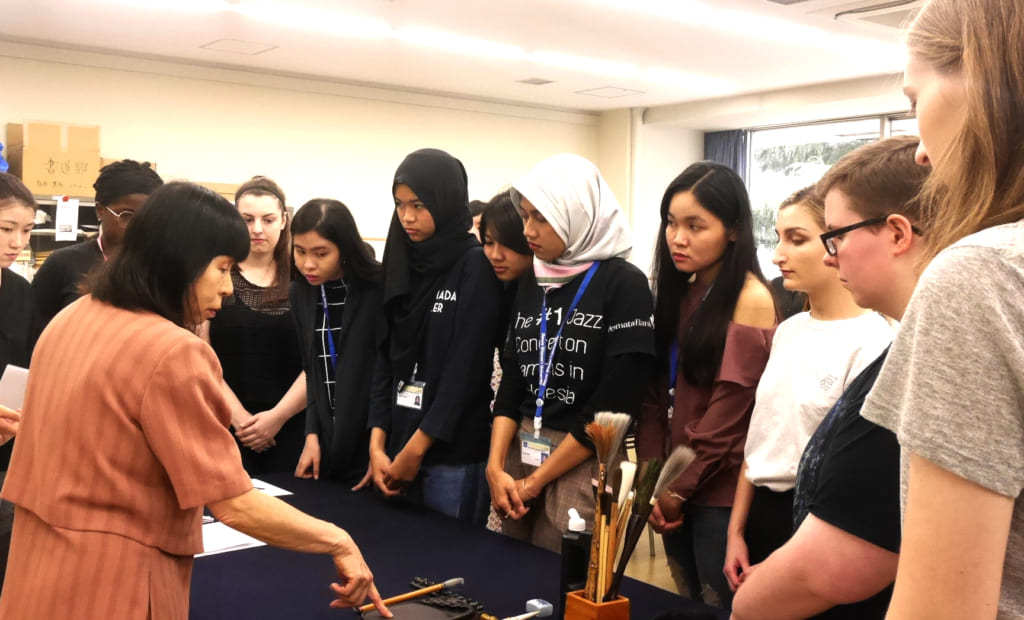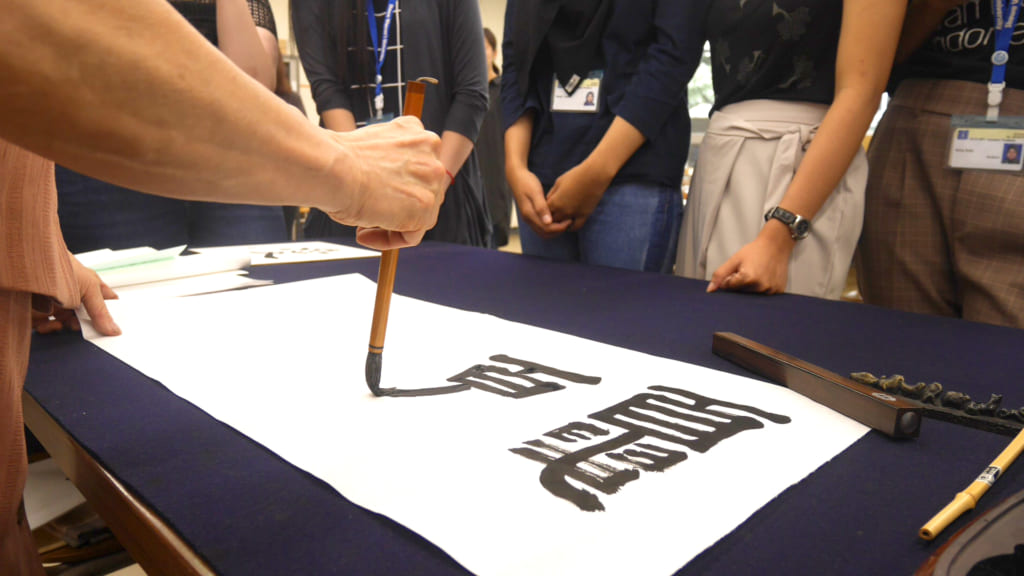 After watching a demonstration from Utsugita-sensei, the students had the opportunity to practice calligraphy themselves! Sensei provided a packet of popular kanji for them to choose from, and many Showa students helped them practice the chosen character(s) before putting it on the final shikishi (a harder, more durable surface).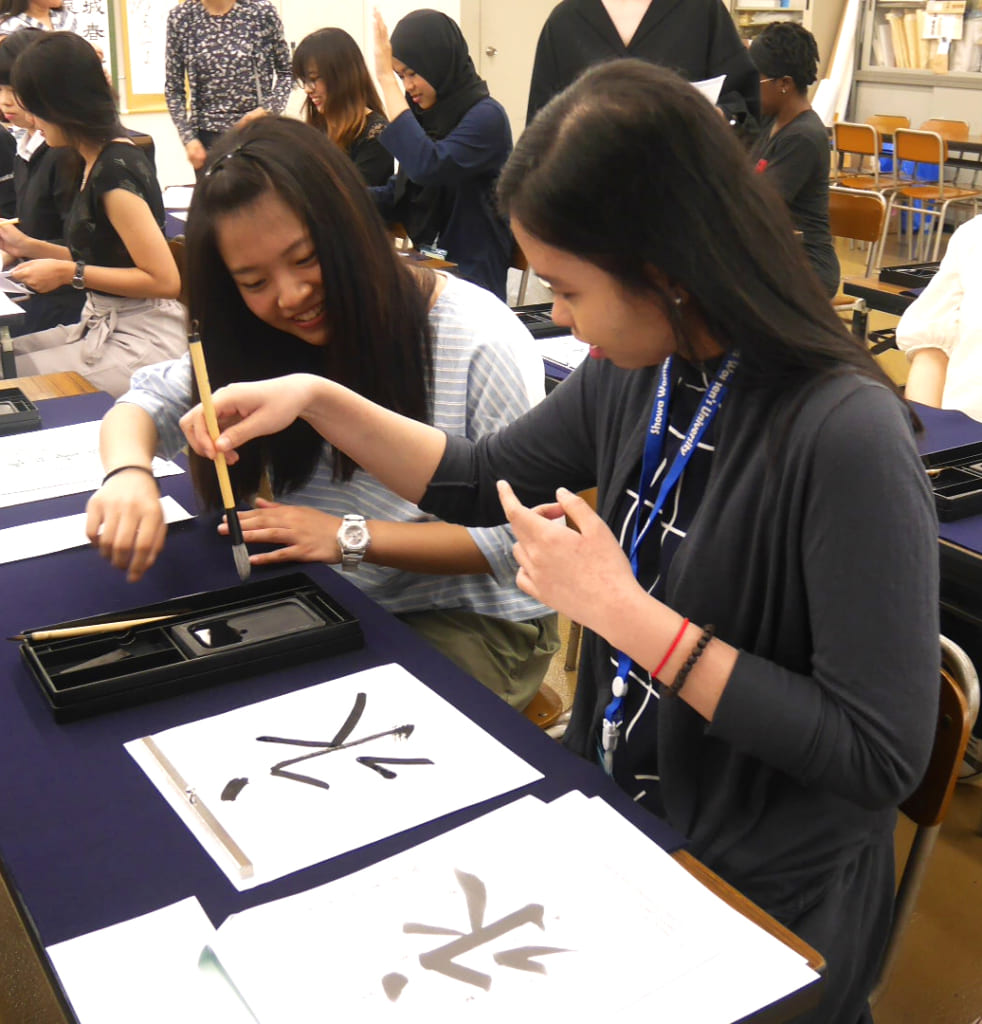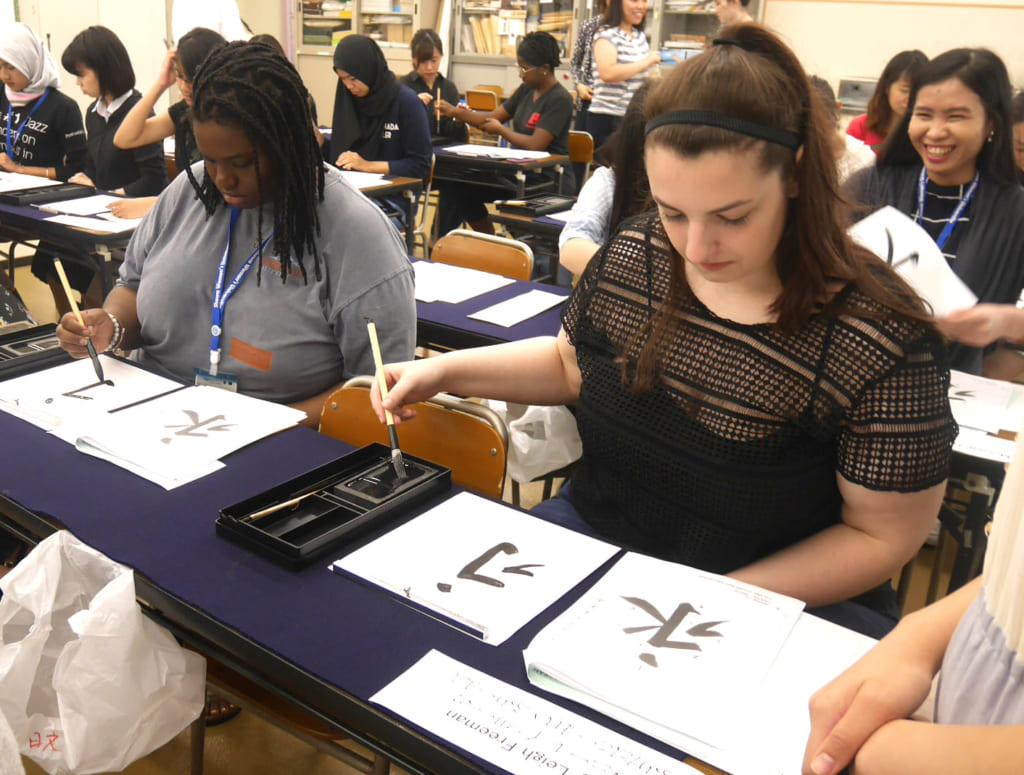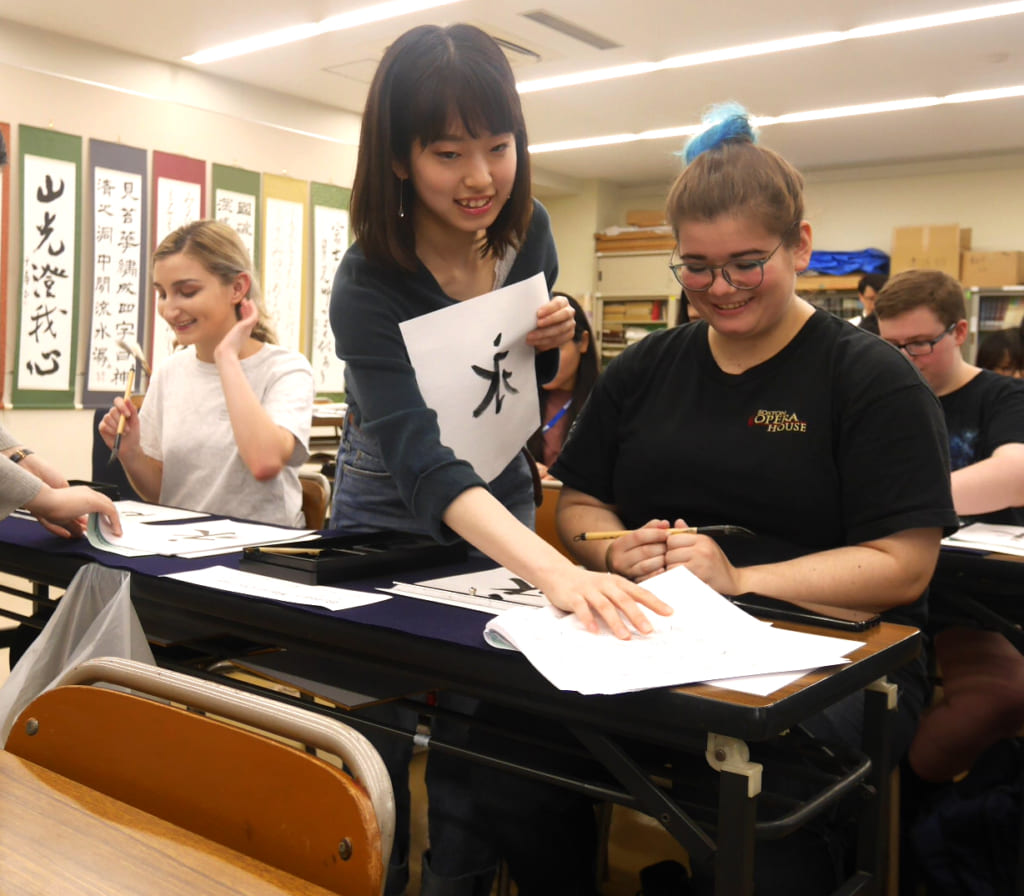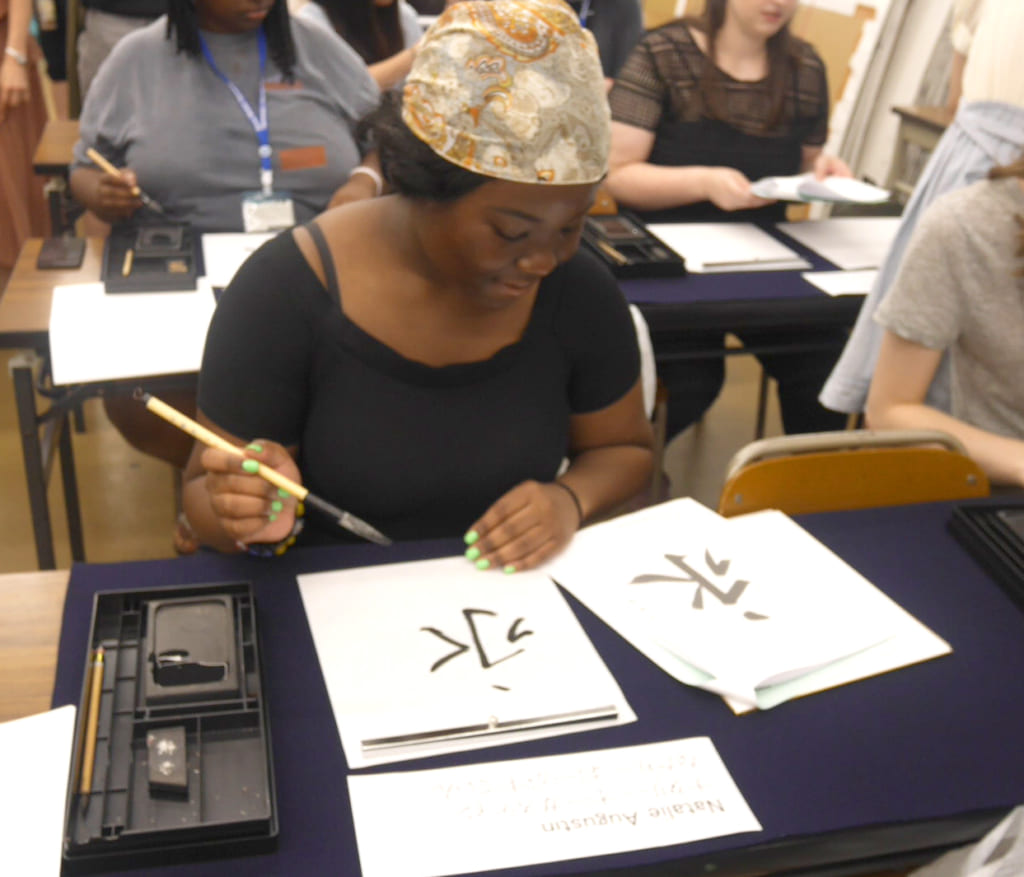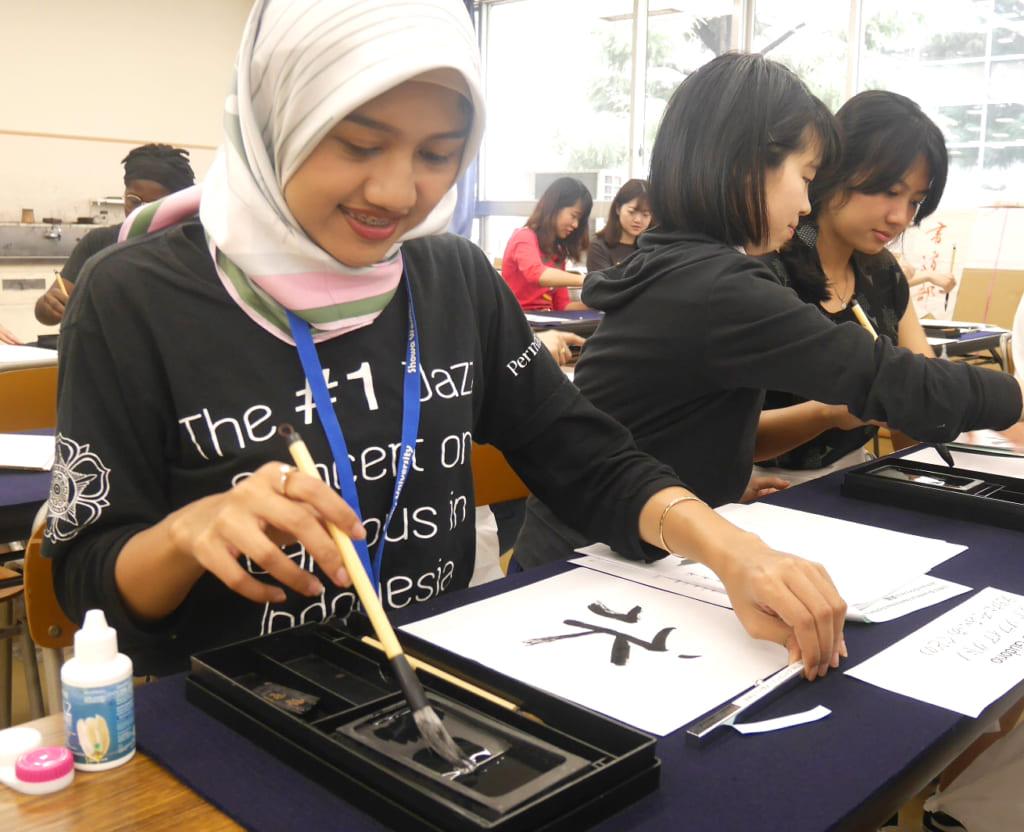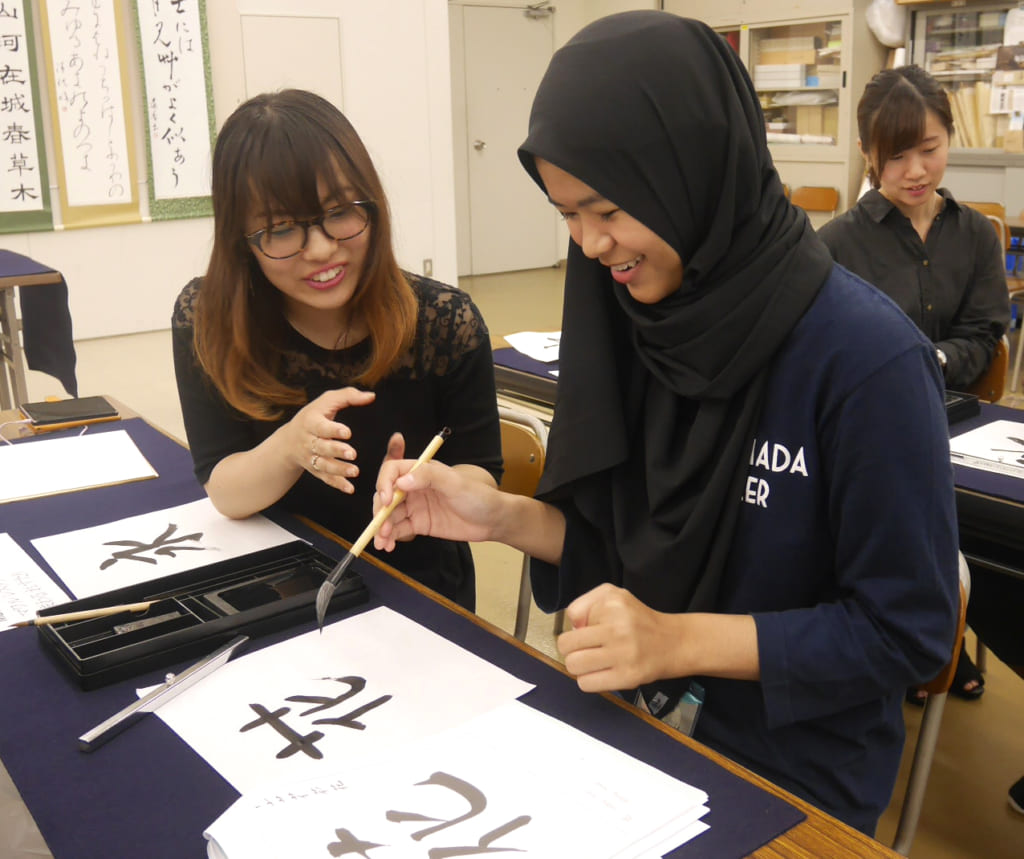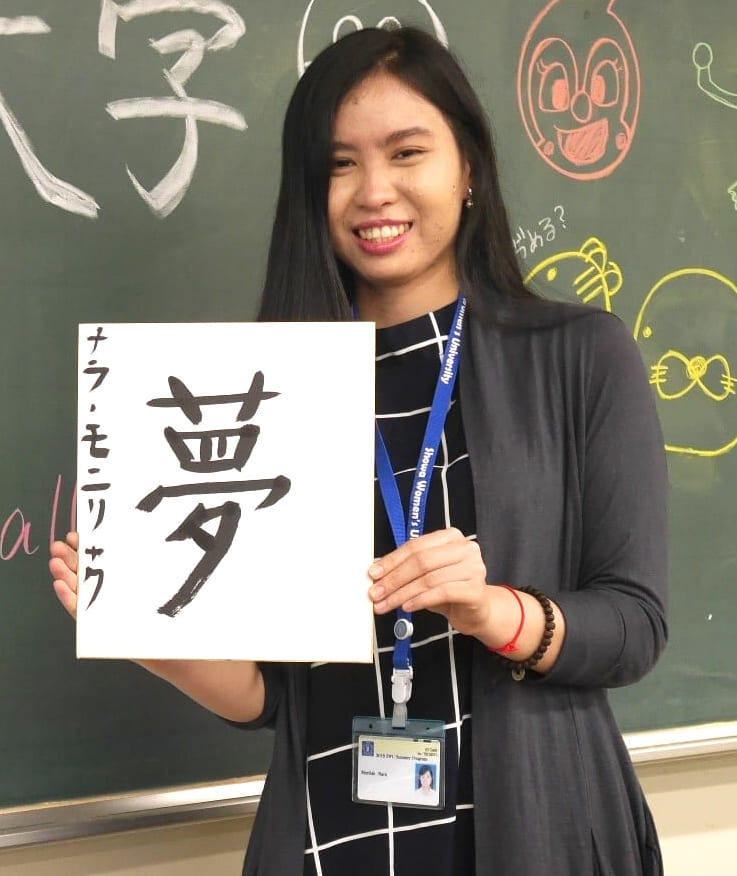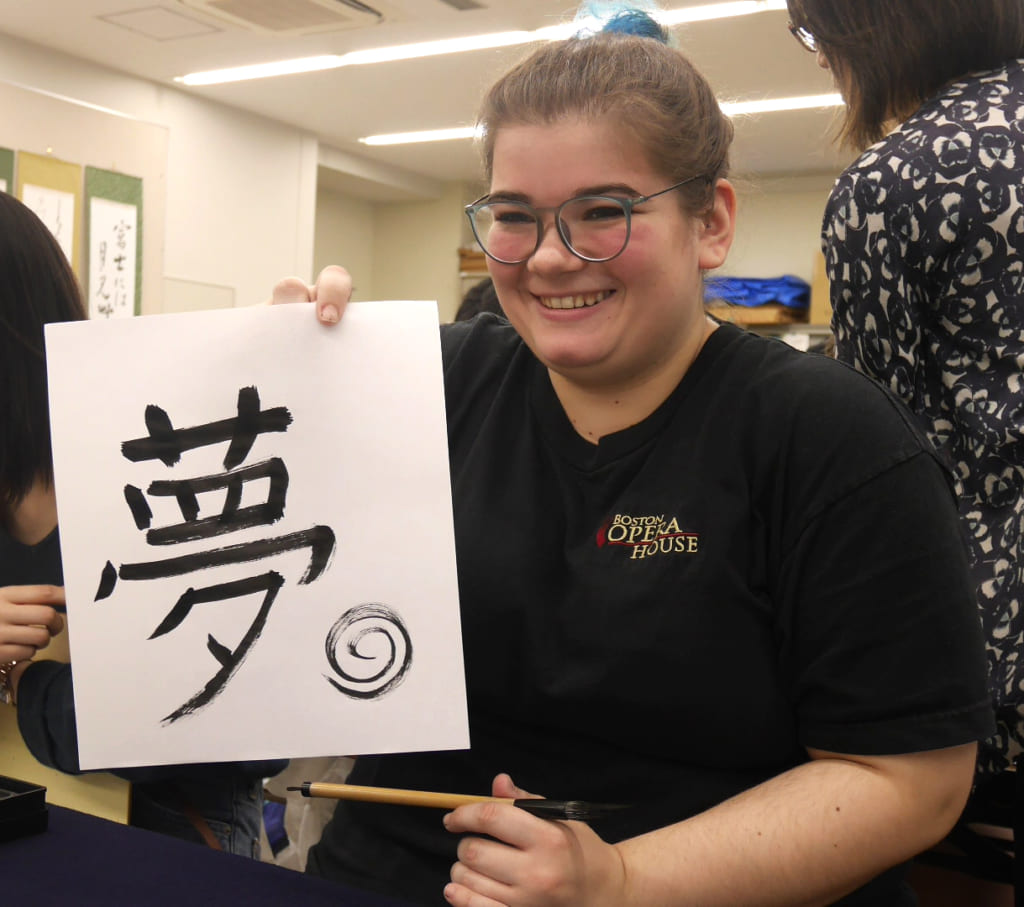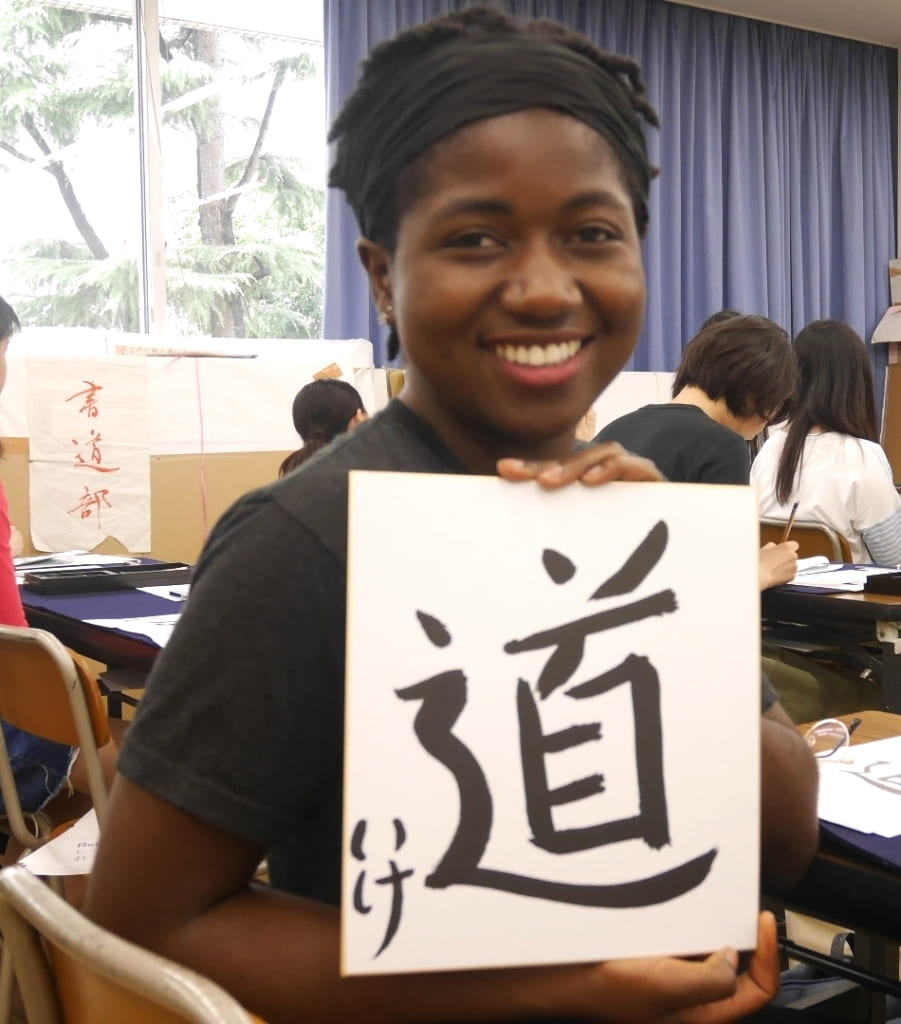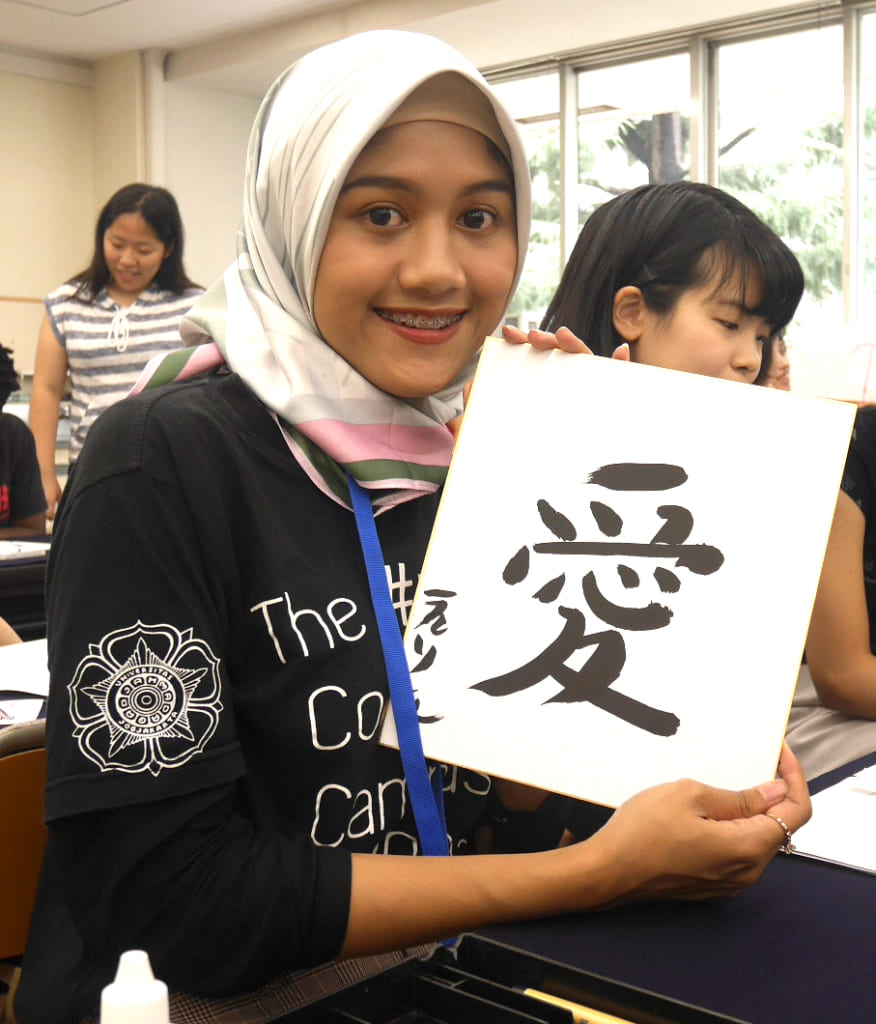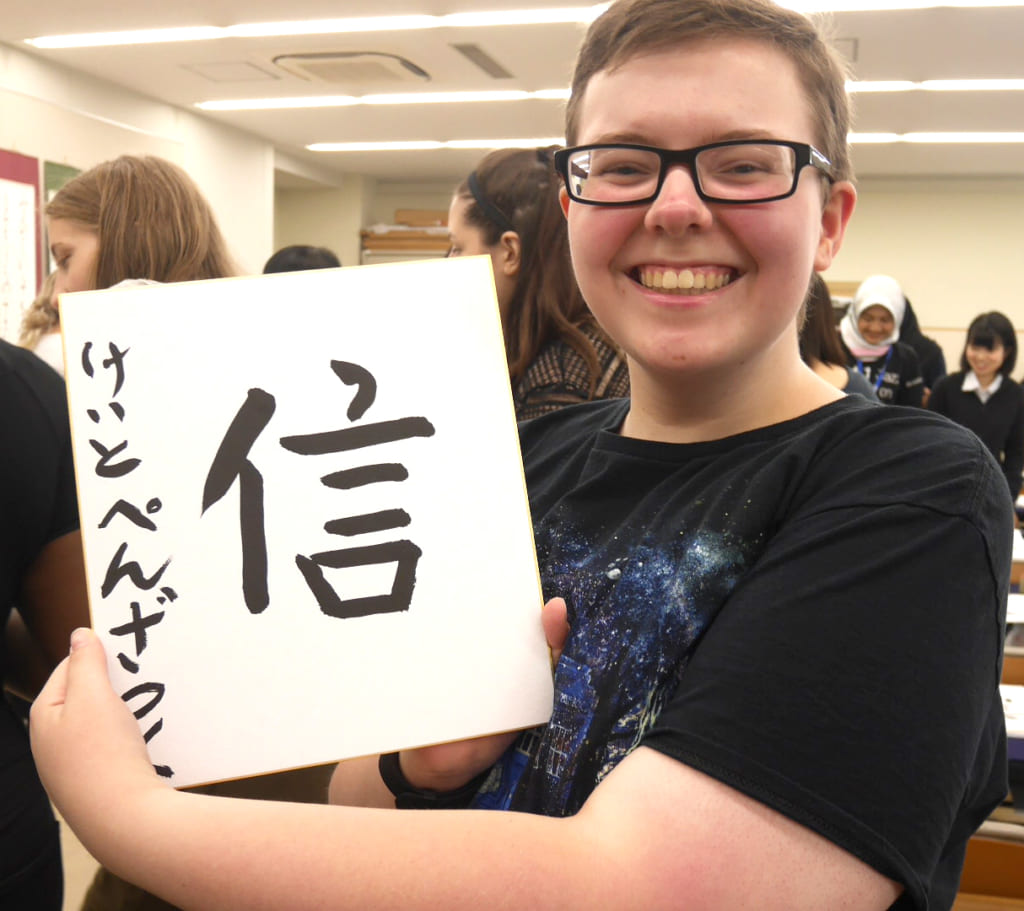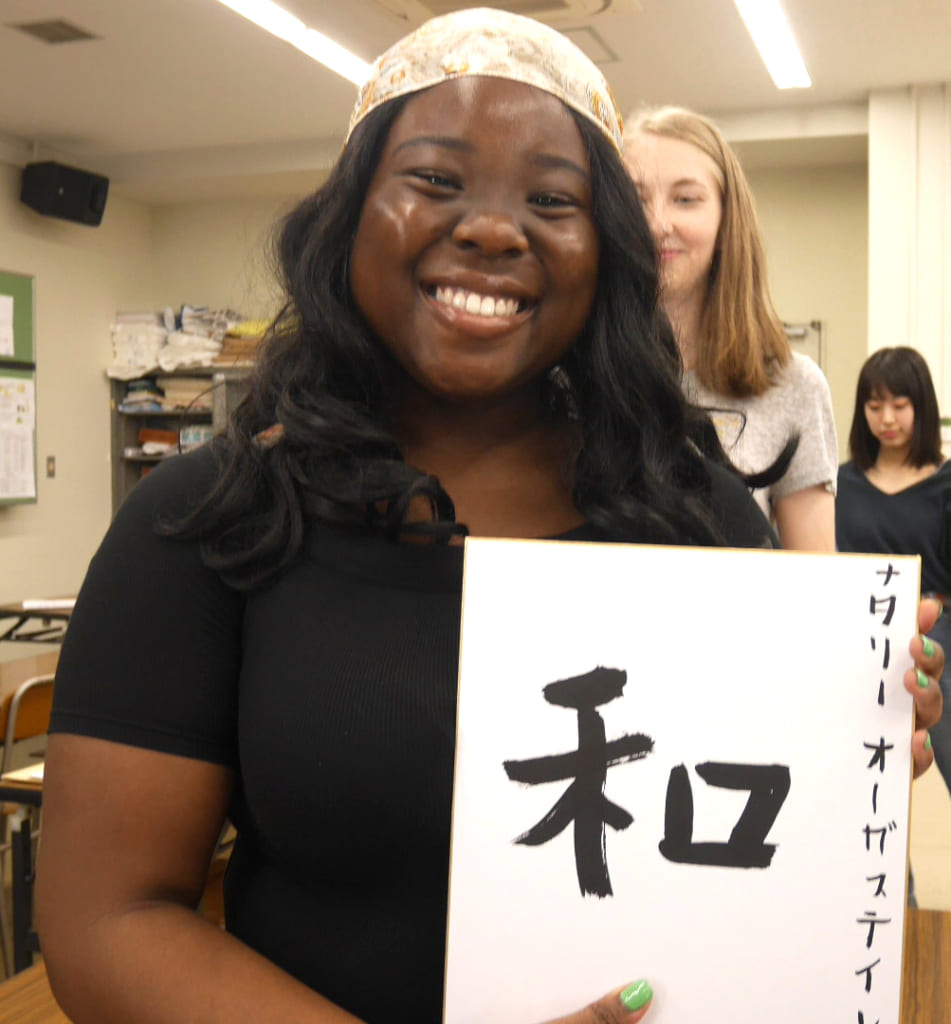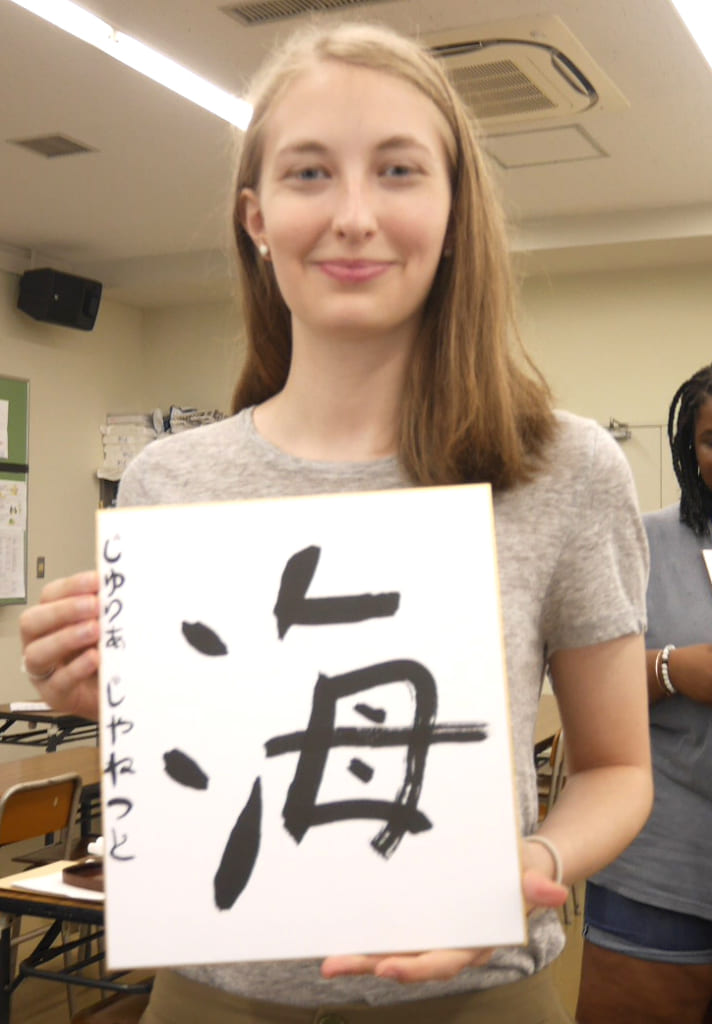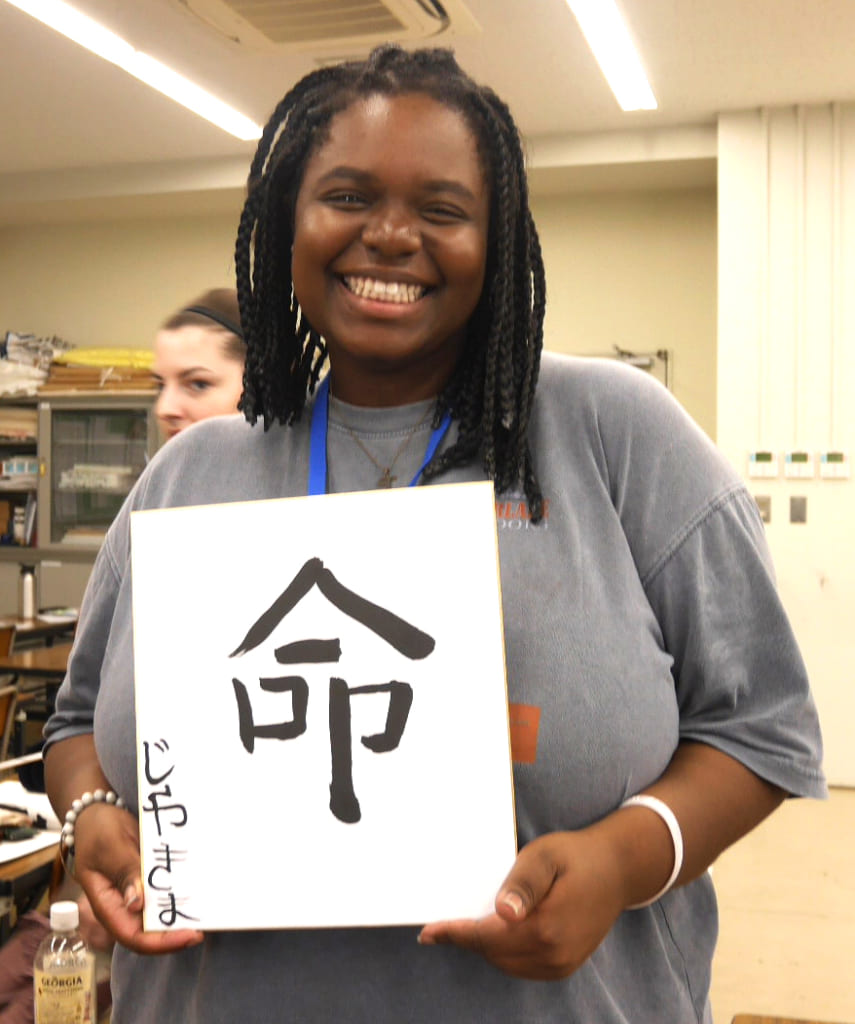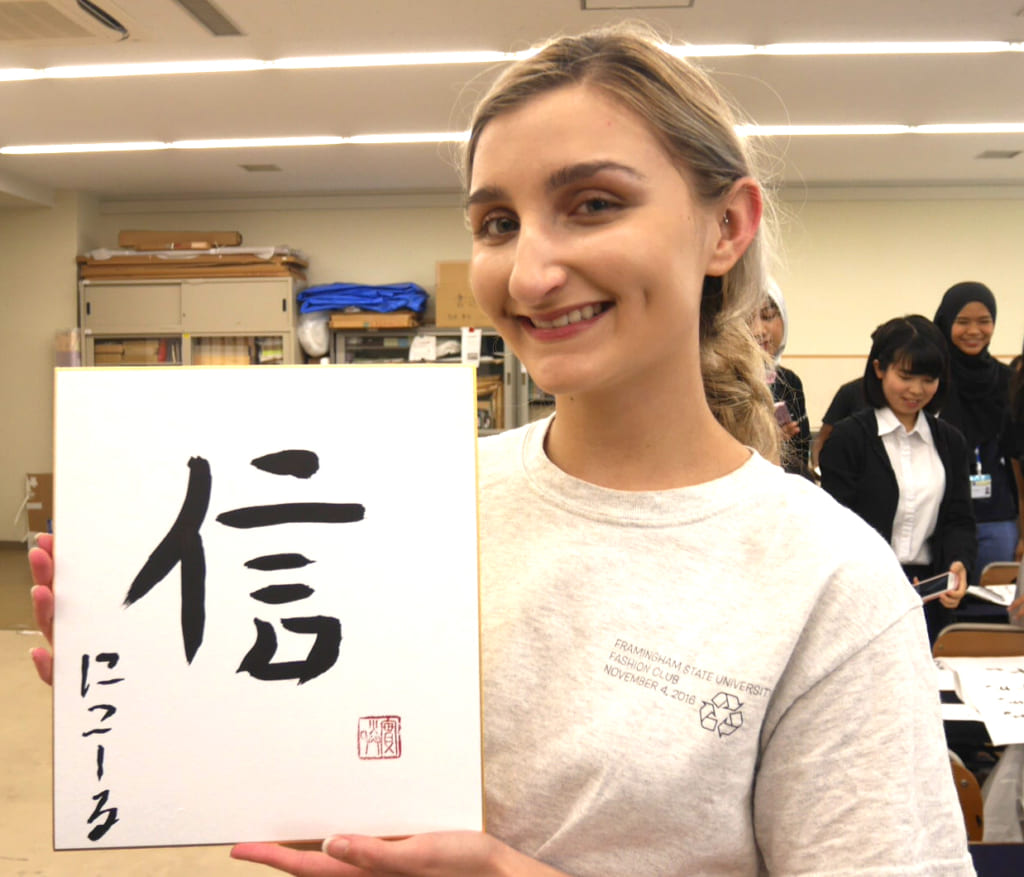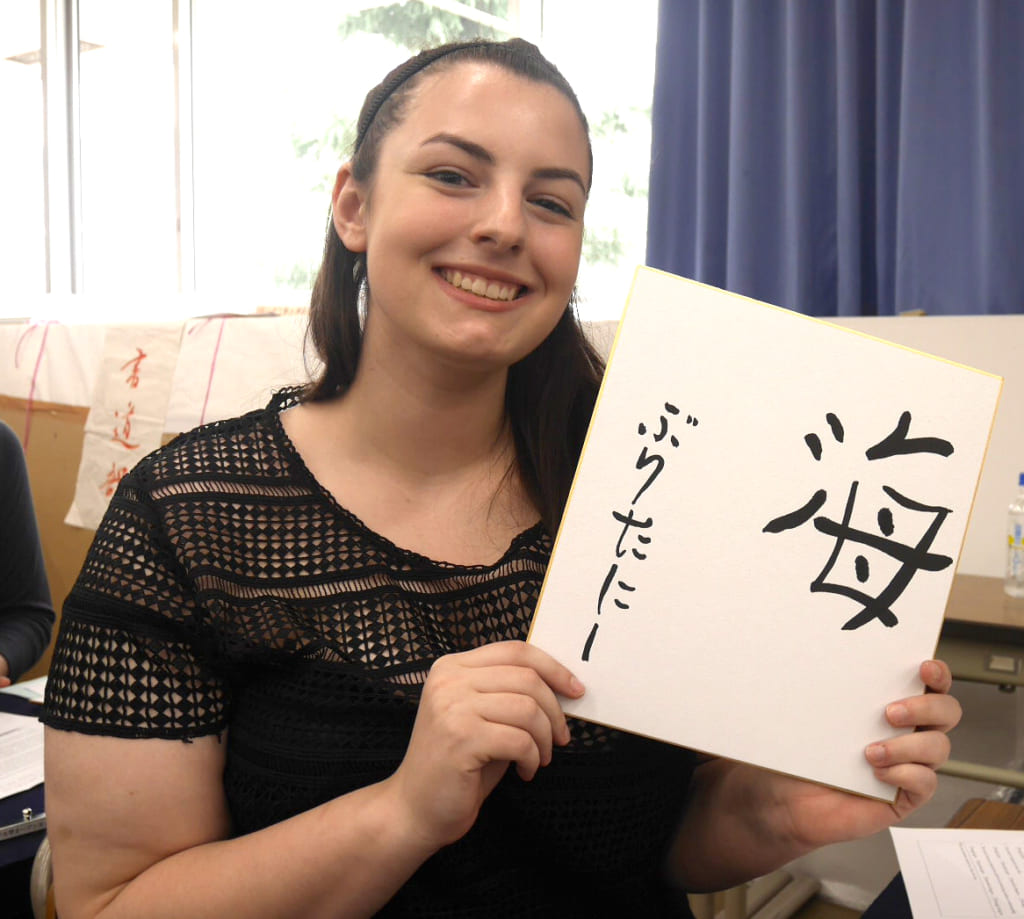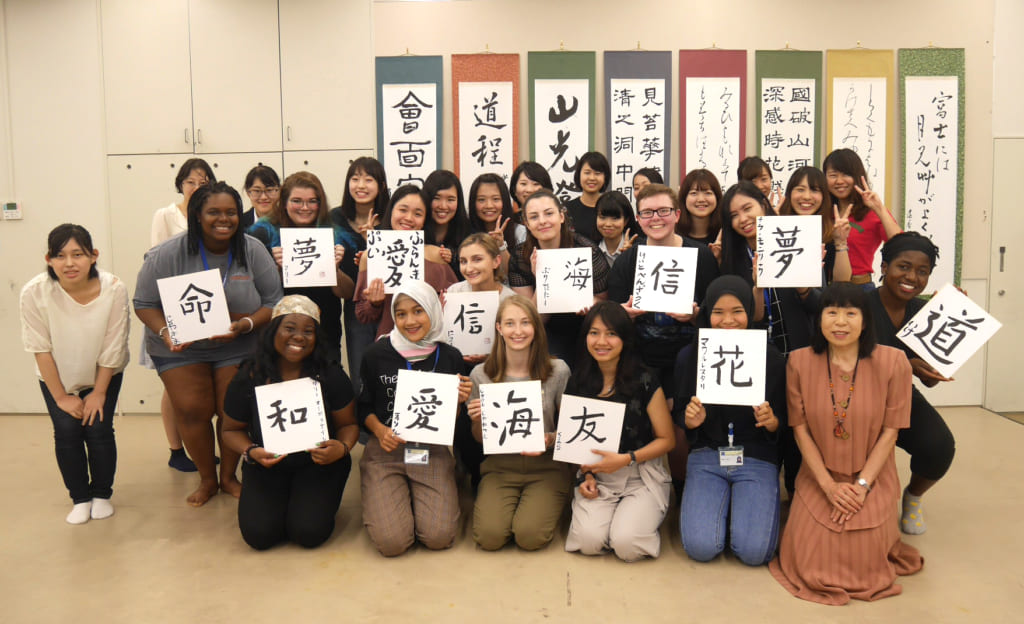 Following their lunch break, the students were introduced to the Business Project. This project, organized by Associate Professor Yuko Asada, is a new addition to SSIP. The international students were each paired with a Showa student and told to investigate and report on a good travel spot in Tokyo. The reports, which included restaurants, matcha and tea spots, and shrines, will then be posted onto Locobee, a Japanese tourism site. Since the purpose of this session was just providing background on the project, so students have yet to begin working on their reports. Stay tuned for later blog posts to see how they will turn out!