2013.7.31—Today's topic was Japanese business.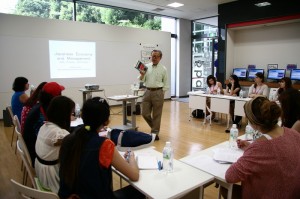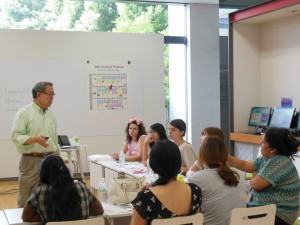 In the morning, students were given a lecture about the history of Japan, and how it has reacted to external shocks in its history using a strategy of "adapt and adopt."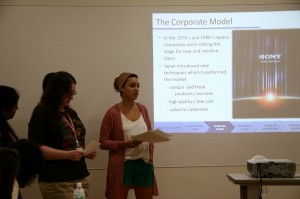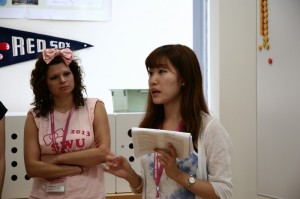 Students then delivered presentations that they had worked on in groups, each on a different topic related to the Japanese economy. Together, these presentations pained a picture of Japan's past, present, and future, outlining problems and solutions to Japan's current economic woes.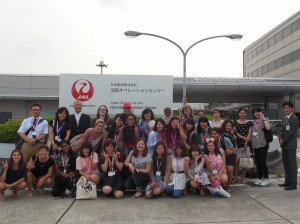 Next, students took a tour of Japan Airlines (JAL).
Students got to witness a stewardess training session, learn about JAL's history and philosophy, and take a tour of the offices of JAL's technical staff.
One student said that she found this activity very rewarding because she plans to go into the tourism industry in the future. Another said that she found it interesting seeing all of the detailed behind-the-scenes work that goes into every flight.